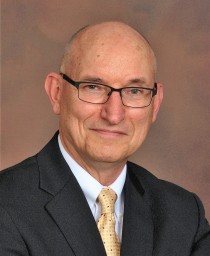 Summary:
Scott Engelman is a principal at CCG. Prior to joining CCG, he was founder and Managing Consultant at Core Systemics Consulting, a management consulting firm specializing in technology-enabled organizational culture change. Prior to Core Systemics, he was a Senior Manager in Ernst & Young's Healthcare IT Advisory practice, focused on the healthcare provider industry. Prior to Ernst & Young, Mr. Engelman was a Principal Consultant at CSCI, providing healthcare provider IT consulting services with a focus on system implementation strategies and change adoption strategies. Before CSCI, he was Associate Partner at IBM's Global Business Services, directing the Global Healthcare IT Strategy Group. Before IBM, he was a Manager in Cap Gemini Ernst & Young's (CGEY) healthcare consulting practice. Prior to CGEY, Mr. Engelman was a Manager of Ambulatory IT Services at University of Pittsburgh Medical Center.
Before embarking on a career in healthcare IT, Mr. Engelman was a trained and practiced Clinical Psychologist at Harmarville Rehabilitation Center in Pittsburgh, PA. Prior to Harmarville, he was a Psychotherapist at Providence Medical Center in Seattle, WA. Before Providence, he was a Psychotherapist in the Emergency Psychiatric Department of the University of Oregon Health Sciences Center.
With over 25 years of experience, Mr. Engelman provides executive-level leadership, strategic direction, operational management, and enterprise-wide transformation to hospitals, corporations, and governments. He directs change initiatives with diverse teams of IT and non-IT professionals. He has extensive experience directing large scale organizational change management, governance, application implementation, and technology management.
Experience:
Executive Leadership (International and Domestic)
(South Korea) Project Executive – EHR Interoperability & Intraoperability project

Sponsored by Ministry of Health and Welfare for South Korea for 157 public sector healthcare facilities
Responsible for all phases of strategic and architectural planning for a nationwide EMR and EHR system

CIO (Interim) – Children's Hospital

Stabilized the infrastructure, reorganized IT staffing, and transformed IT operations
Established a program and project management office
Created an IT governance structure
Launched the EMR project

(Singapore) Project Executive – Proof of Concept (POC) Electronic Health Record (EHR)

Led a multinational, multi-vendor team of 50+ professionals
Demonstrated the POC by successfully migrating and mapping of 3.5 million disparate Singaporean patient records into a single EHR

Healthcare IT Strategy Practice Leader – Global Technology Firm

Managed as many as 25 ex-CIOs, IT directors, clinicians, and healthcare subject matter experts in an international practice focused on Electronic Medical Record (EMR) planning and implementation
Led technology consultants, architects, engineers, and technicians in IT strategic planning, assessments, transformations, and optimizations

CIO (Interim) – Regional Medical Center

Implemented new ancillary applications
Mentored newly promoted CIO, created new organizational structure, and formed IT governance council
Developed IT budget management process, renegotiated vendor contracts, and reengineered invoicing approval process

Associate CIO – Seven Hospital, Metropolitan Healthcare Delivery Network

Implemented and led an IT budget management process for all capital and operational expenditures
Managed the consolidation of two data centers into one

EPIC Project Dirctor – Project Launch – Community Hospital (400 bed)

Initiated EMR project
Provided cost estimating for total cost of ownership for 5 years
Created staffing model and project plan
Financial Management
IS Controller (Interim) – Urban Hospital System

Established the processes and procedures for contractual negotiations and invoice payments for all IS purchases (hardware, software, services)
Guided the fiscal budgeting process for enterprise-wide IS transformation initiative
Implemented an application portfolio management system
Led EMR capacity planning and contractual negotiations
Saved $350k in billing errors while reducing $2M invoice accrual backlog
IS Controller (Interim) Children's Hospital

Produced $1.5M in savings and cost avoidance
Reduced invoice processing time by 50%
Led a $50M budget planning process
Conducted contractual negotiations for EMR purchases and implementation
System Implementation
Managed the planning and start-up of an EMR implementation for acquired physician practices by a pediatric medical center
Conducted business development for healthcare industry sales team focusing on infrastructure services for the provider IT environment
Led a "Stark Relaxation Law" EMR feasibility study for metropolitan pediatric hospital
Established an IT governance program for a regional hospital with a process for project prioritization
Managed a team of professionals in implementing a centralized Physician Credentialing application for 75 hospitals
Led the technological implementation of a patient management system for an academic medical center
Responsible for a team of consultants and vendors in designing and implementing an appointment scheduling module for a four hospital delivery system
Implemented a Level 1 trauma center patient tracking system and led the workflow process redesign 
Strategic Planning
Performed a health information system (HIS) vendor risk assessment of five major vendors evaluating financial, strategic, culture, and merger/acquisition factors
Guided an IT department in the development and approval of a $51 million budget
Conducted a telecommunication vendor risk assessment of two global communications corporations
Program and Project Management
Created and managed a PMO for a Fortune 100 biotech manufacturer
Implemented project management software for a major Wall Street financial services firm
Belonged to a "Big Four" consulting firm's program management Center of Excellence team
Process Improvement
Led a Patient Safety and Risk Management reporting project for 115 hospitals
Conducted a process transformation feasibility study in Workers Compensation for a multi-hospital organization
Developed a financial workflow process redesign resulting in $34M in efficiencies and cost reductions
Reduced IT spending for a global manufacturing corporation by $130m through contract renegotiations, consolidations, and operational efficiencies.
Human Behavioral Service
Provided neuro-cognitive psychological assessment, individual, group and family psychotherapy, and computerized psychological testing for a general physical rehabilitation population.
Provided psychological assessment, crisis intervention, and individual, group, and family psychotherapy for a general hospital's adult psychiatric inpatient service.
Provided psychological crisis intervention and short-term psychotherapy for an emergency psychiatric medicine department of an academic medical center.
Provided adolescent psychological services and psychotherapy for a community mental health facility.
Memberships and Presentations:
Memberships

Health Information Management Systems Society (HIMSS)

Presentations

Webinar: "12 Myths about Organizational Change Management That Undermine Projects"
Webinar: "Strategies to Lower Healthcare IT Costs"
Publication: "Bicycle or 18-Wheeler: What Kind of IT Department Are You Paying for?"
Education:
Advanced Technology Strategy Program – Sloan School of Mgt., MIT, Cambridge, MA
PhD Studies (abd) – Clinical Psychology – Duquesne University, Pittsburgh, PA
MA – Clinical Psychology – Seattle University, Seattle, WA
MA – Philosophy – Drew University, Madison, NJ
BA – Psychology – Goddard College, Plainfield, VT
Contact:
12564 Brookhill Drive, Colorado Springs, CO 80921
Mobile: 719-640-3868