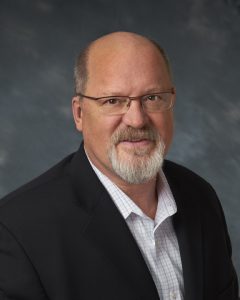 Summary:
Mr. Jaworski is a Principal in CCG. He has over 30-years' experience providing information systems planning and implementation consulting services for healthcare payors, vendors and provider organizations. The range of services delivered includes:
Strategic + Tactical IT Planning, Business/Financial Modeling, Advanced Clinical + Physician Strategies, Implementation Strategies, Cloud-Based Start-up Solutions
Population Health Management, ACO EDW/BI Analytics Assessments, Strategies + Roadmaps, Chronic Care Management, Care Coordination
Ambulatory and Acute Care Process Improvement/Workflow Redesign, Clinical Analytics/Informatics, Physician/Clinician Adoption of Technology,
Mergers/Acquisitions, System Procurement/Contract Negotiations, Total Cost of Ownership (TCO) and Project and Program Management Office Structure/Operations.
Prior to joining CCG, Mr. Jaworski was an owner and part of the leadership team at Dearborn Advisors LLC since its start-up in 2002; served as a Principal and Regional Practice Director for Computer Sciences Corporation (CSC) responsible for the Healthcare Payor and Provider Consulting Practice; a Director in PwC's health services practice; a Senior Manager in the healthcare consulting division of Ernst & Young LLP; a Vice President for a Healthcare Information Technology firm (The Kennedy Group), and Partner with Information Technology Consulting (ITC).  Mr. Jaworski has extensive experience in the implementation of large-scale projects and solutions for hospital and ambulatory care organizations. Mr. Jaworski has a deep understanding of the healthcare marketplace and primarily works with C-Suite Healthcare Executives to identify solutions and roadmaps for deployment.
Experience:
Healthcare IT Strategic and Tactical Planning
Developed IT strategic plans and roadmaps for over 30 multi-hospital groups, 35 IDNs and 25 community hospitals.
Led an EDW/Business Intelligence assessment, strategy and roadmap for an ACO covering dual-eligible Medicare/Medicaid recipients under a CMS Innovation Demonstration program.
Led Affiliate Physician IT Strategy + Roadmap engagements for creating a Health Information Exchange (HIE) and providing ambulatory EMR solutions to affiliated physicians and other providers in the community.
Conducted Total Cost of Ownership (TCO) analysis for 24 clients in a variety of IT planning projects, contract negotiations, system selections, physician alignment and large project implementation planning (including CPOE and ambulatory EHR projects.)
Recently completed a TCO analysis for a major health system for consolidating all 58 hospitals onto a single vendor platform for acute EHR, physician office EHR and revenue cycle solutions. Follow on work was the completion of a readiness and benefits assessment for one of their 19 regional health ministries.
Provided SME support for an IT cost repositioning program at a major clinic and identified opportunities to reduce their IT spend by 35% over 4 years by consolidating services, rationalizing applications and eliminating various shadow IT functions across their enterprise.
Provided SME support for an IT due diligence for the acquisition of a rehab hospital by a regional health system.
Led a strategic planning project with a FQHC and medical respite care center. Completed an update 5 years later.
System Procurements and Contract Negotiations
Led the selection and contract negotiations for a new EDW and Business Intelligence platform for an ACO that covers dual-eligible Medicare/Medicaid recipients.
Directed over 30 system procurement and vendor contract negotiation projects covering most of the major HCIT vendors (including Allscripts/Eclipsys, Cerner, eClinical Works, Epic, HealthCatalyst, Information Builders, McKesson, MEDITECH, Next Gen, PeopleSoft, Siemens, TeraData, etc.) for patient care, clinical repository, financial, managed care, decision support and physician practice management systems.
Directed the procurement (replacement and consolidation) of a major health system's core Hospital Information System (HIS) hardware platform and desktop environments. This procurement process included the development of a future state technical architecture, RFP evaluations, vendor presentations, configuration modeling, and final specifications for the contracts.
Directed the renegotiation of the Microsoft enterprise licenses agreements for all the workstations and servers for a large health care system. 
Payor / Health Insurance Plans / Population Health Management / ACO Services
Developed an IT assessment tool for ACOs that looks at the maturity of the organization along 6 key dimensions: Strategy, Structure, Process, People, Technology, and BI Analytics. The tool is designed to help ACOs determine their readiness to become a pop health management organization. It identifies the strengths and gaps in the current organization. The outputs can be utilized to design a recommended strategic plan for the organization.
Led the development of an EDW and BI adoption plan that included establishing a data governance program and reorganizing the BI operations to support self-service analytics as well as complex analytics (i.e. predictive analytics.)
A major project with CSC included a 4-year $30 million data warehouse/analytics project with Ford Motor Company to analyze their world-wide healthcare costs to assess health status of their auto industry employees, recommend areas for healthcare improvement programs, and evaluation of payment patterns across the major payors. Analytics were performed by a team of physicians and nurses supported by a data warehouse designed, built and loaded by CSC. The Healthcare EDW allowed Ford to negotiate preferred insurance rates and identify preferred providers that demonstrated higher quality of care. Results realized were a 10% reduction in their annual healthcare costs (over $100 million annually.)
Executive oversight for a series of process reengineering and system development engagements for BCBS/IL and Health Care Services Corporation (HCSC) when they acquired health plans in Texas and Oklahoma. The primary business areas supported included consolidating membership enrollment, eligibility tracking and claims adjudication.
IT Workgroup membership for a Care Coordination Entity (CCE), Together4Health, for building a state-wide program to support health homes for sick and injured homeless men and women. The program received funding from IL Medicaid in 2014 and built an integrated network of 35 healthcare organizations spanning hospitals, FQHCs, home health, respite/recuperative care, skilled nursing and long term care, social services, telemedicine, nutrition and housing services. The IT Workgroup completed the selection and implementation of a Care Coordination System from The Advisory Board (CareTeamConnect.)
Led the assessment and validation of an Analytics Strategic Roadmap for a major health system with 10 hospitals, a large physician network and health plan with 300K members. Created an analytics maturity assessment model that profiles executive priorities/future state vision and compared this to their current state analytics capabilities to prepare a gap analysis. Analytic platform alternatives were presented along with recommendations. Facilitated sessions were conducted to vet out the strategic direction for their analytics function and a roadmap was agreed upon between the C-suite executives and the Analytics Department leadership.
Managed provider inquiry services for Massachusetts Medicaid claims processing. Provided systems analysis to expedite payments, streamlined the member eligibility verification processes, established EDI for automated claims submissions, payments/remittance advices, denials and retroactive rate adjustments.
Ambulatory and Physician Practices
Provided revenue cycle leadership and turnaround services for a large (38 physician) orthopedic practice.
Provided leadership for client services and software implementation for a population health and chronic care management (CCM) software vendor. Planned, built and launched the implementation methodology and operating model for a cloud-based care management vendor. Managed a team of implementation and account managers. Implemented the solution at over 40 practices that achieved high patient engagement.
Led the business planning and service development at Dearborn for their ambulatory clinician and physician adoption (CPOE) methodology. Components of the methodology included environmental and readiness assessments, value/benefit assessments, solutions analysis, governance, clinical needs assessments, process redesign / workflow reengineering, evidence-based content development, access to technology, testing, training, go-live support and post–live optimization and benefits realization program development.
Conducted a comprehensive Affiliate Physician IT Strategy and total cost of ownership (TCO) for a 10-hospital health system where they planned to provide a cloud-based Ambulatory EMR software/service offering to approximately 1200 community physicians in their service area.
Led planning and procurement engagements for physician practice management, clinical and managed care systems for physician group practices ranging in size from 3 to 150 physicians. Developed strategic and tactical plans for a major investor-owned physician practice management company (Humana). 
Clinical Informatics and Physician Adoption
Led the deployment of Dearborn's Clinical Adoption Methodology at 12 client sites. Led computerized physician order entry (CPOE) readiness assessments for community hospitals, academic medical centers, pediatrics hospitals and large multi-state hospital chains.
Developing extensions of Dearborn's service offerings including CAM© for Ambulatory and Post-Live Physician and System Optimization Programs.
Developed the MEDITECH Advanced Clinical Systems (ACS) service offerings for Dearborn that includes the ACS Adoption Roadmap and ACS Process Redesign services. These service offerings were validated by MEDITECH and allowed Dearborn to be designated a strategic business partner by MEDITECH.
Conducted physician retreat on CPOE including facilitated breakout sessions to engage physicians in using technology.
Developed CPOE metrics and value propositions for physicians and other key stakeholders centered on increasing patient safety, reducing practice variability, and improving efficiencies.
Led development of tactical implementation plans, benefits modeling, staffing plans and cost projections for the deployment of Epic's inpatient suite of clinical products for a major pediatric hospital. Conducted an organizational readiness assessment for physician adoption of CPOE and MD Documentation by over 800 physicians. 
Process Improvement/Redesign
Led process improvement and system optimization project for patient care, emergency, and pharmacy departments in 8 hospitals
Led the development of a post-live system optimization program for a large Catholic healthcare system with 50 hospitals that focused on 30 clinical "metrics that matter" that drove the optimization efforts towards the underlying processes supporting the 30 metrics
Led clinical documentation process redesign project for a major pediatric hospital
Led the system optimization assessments for PCS, OE/POM and Pharmacy applications for a MEDITECH Client Service community hospital
Directed benefits identification and reengineering engagements in several healthcare organizations. 
System Implementation
Designed, built and launched the system implementation approach for a cloud-based Chronic Care Management (CCM) platform that drove high levels of patient engagement.
Directed the staffing modeling, budget projections and sourcing/recruiting strategy for the implementation of MEDITECH's advanced clinical and revenue cycle applications in a large Midwest health care system.
Directed the implementation of PeopleSoft ERP applications in three IDNs. Applications included: general ledger, fixed assets, purchasing, materials management, accounts payable, payroll, human resources and benefits administration.
Directed the rapid implementation of Siemen's clinical and financial applications for a large for profit hospital.
Directed the selection, consolidation, and performance management of a large health system's technical services group with over 9,000 workstations, 325 servers, an enterprise-wide data storage area network (SAN) and its enterprise-wide data backup and retrieval systems. 
Program Management Office (PMO)
Established the PMO function and served as the interim PMO Director for a 10-hospital IDN to design and implement the full suite of Cerner's Clinical applications, Lawson's ERP and Supply Chain applications, and McKesson's Revenue Cycle applications. The project also included extensive clinical and business process transformation. Total budget was over $225 million for rolling out the solutions across all 10 hospitals.
Established the PMO functions for a state-wide Quality Improvement Organization (QIO) that was under contract with CMS for the DOQ-IT project (planning and implementing EHRs in small and medium sized physician offices.)
Other Healthcare Information Technology Expertise
 Facilitated more than 75 focus groups with healthcare CEOs, COOs, CMOs, CFOs, CMIOs, CIOs, and information system vendors. 
Innovation / Start-Up Companies / Systems Development
MD Revolution – This is a start-up based in San Diego that quickly pivoted in 2015 to support new Medicare reimbursement for Chronic Care Management. Servicing as the Senior Director of Client Services, Stan led the development of their implementation methodology and customer service processes for the RevUp mobile application suite. This digital platform provides Medicare patients regular patient engagement support between physician office visits to help patients adhere/comply with care plans and prescribed medications.
Dearborn Advisors – A management consulting start-up formed in 2001 to help providers implement advanced clinical system (e.g. CPOE, Evidence-Based Content, EMRs) and achieve high physician and clinician engagement. Over the course of 12 years created major modules for the Clinician Adoption Methodology (CAM™), defined and launched service offerings for strategic planning, solution selections, contract negotiations, total cost of ownership (TCO) analysis, clinical system optimization and program management office services (PMO).
Medicus Systems Corporation – Led the systems development for a Case-Mix and DRG Management applications that was integrated with hospital financial modeling and budgeting (MediFlex) and revenue cycle (MediPac) solutions that was spun-off and sold to HBO (prior to its acquisition by McKesson Systems).
Over 25 years of business development for healthcare IT and management engineering consulting services ranging from large firms (Medicus/MediFlex, Ernst & Young, and CSC) to small firms (The Kennedy Group, Dearborn Advisors) and other independent consulting engagements. In most cases I developed long-standing trusted advisor relationships with CIOs, CMIOs, CNOs and COOs that allowed consulting engagements to evolve from initial strategic planning engagements to system selections, contract negotiation, tactical planning and implementations.
Education:
M.B.A., Healthcare Finance, Northeastern University
B.A., Biology and Economics, Knox College
Professional Affiliations:
Certified Professional Healthcare Information and Management Systems (CPHIMS). Mr. Jaworski was one of the first 200 persons to receive this professional healthcare IT certification.
Board of Advisors and Past President, Chicago Health Executive Forum (CHEF) – Merged with the ACHE to become their largest region. Currently teach a class on IT for ACHE members to achieve Fellowship certification.
Board Member and Former President of the Board, The Boulevard, Chicago IL – A 64-bed not-for-profit medical respite care facility and FQHC dedicated to helping homeless men and women recover from illness and hospitalizations; restore their lives; and establish stable housing. Currently Chairing their Advisory Board.
Former Board Member, Greater Chicago Chapter, Healthcare Information and Management Systems Society (HIMSS)
Former Board Member, American Cancer Society, DuPage County
Former Adjunct Faculty Positions, MBA Program, Advanced Topics in Healthcare IT, Benedictine University, Lisle, IL
Former Assistant Professor, Graduate Program in Health Systems Management, Rush University, Chicago, IL
Contact:
805 W. 58th Street, Hinsdale, IL 60521
Telephone: 630-240-0708
Email: StanJaworski@CavanaughConsulting.org