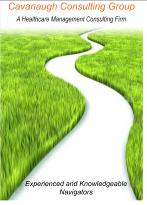 BEHAVIORAL CARE SYSTEMS
The Behavioral care market encompasses a variety of both inpatient and outpatient service settings. The data and billing requirements are quite different and often more complex than the acute care or ambulatory physician settings. We have one of the leading IT specialists in this market segment and a selection of high profile client references. We offer the full range of consulting support from IT planning, to requirement definition and selection services, to implementation oversight and project management.
Behavioral Health (BH) encompasses an increasingly broad set of services provided to all age groups with mental illness, substance abuse, dual diagnosis/co-occurring disorders (MI & SA), developmental disabilities, and emotional disturbances. While many BH organizations provide inpatient care and hospital based outpatient clinics, community based services serve patients/clients in a large variety of settings, including:
Client's home

Group homes

Foster homes

Jails/Juvenile Justice

Vocational settings

Schools

Community-based clinics

Community settings
Behavioral Health services may include:
Inpatient treatment

Outpatient treatment (single, family, group)

Intensive outpatient care

Partial Hospitalization

Case management

After-hours emergency services

Crisis management

Skill training programs

Occupational therapy

Physical therapy

Nutrition counseling

24-hour in home support staffing (group homes or client's home)

Assertive Community Treatment (ACT)

Respite care

Treatment of all age groups from infant through geriatric BH
CCG is committed to providing strategic information technology consulting services to the health care industry. In the past eleven years, we have assisted a number of behavioral organizations, large and small, in planning, software selection, and implementation oversight. We understand behavioral health and the major differences from physical care.